Greetings,
Thank you so much for visiting the website of St. Cecilia Roman Catholic Church. St. Cecilia's, a Parish of the Diocese of Covington, KY, is located in Independence, KY. Independence, the county seat of Kenton County, although appearing rural, is actually the largest city in the Commonwealth and is also the fastest-growing city as well! Our Parish has a rich history in this community, with many parishioners whose families have been members for generations; as well as a significant number of families who are recent transplants from other communities.
Ours is a Parish where growth in faith and service for Jesus Christ is encouraged and fostered through worship, catechesis, devotion to the Sacraments, and volunteerism in a variety of facets. In accord with our Holy Father, Pope Francis, and the teachings of the Magisterium, we seek to prepare parishioners as witnesses for the Lord wherever they may be. As an outreach of our Parish, St. Cecilia Elementary School provides a quality Catholic education for our children from pre-school through the 8th grade.
Information for participating in our Parish life is provided herein. If you are currently a parishioner of St. Cecilia's, you may enjoy visiting your home site; if by chance you have been away from the Church or are searching for a Parish home, please come and visit! I believe you will find St. Cecilia's to be exactly the church you have been looking for.
On behalf of the wonderful Parishioners of St. Cecilia Roman Catholic Church, I welcome you!
The Lord bless you and keep you,
Rev. Harry Settle
Pastor
DAILY MASS
Tuesday - Friday | 8:00am
WEEKEND MASS
Saturday Vigil | 4:00pm
Sunday | 8:30am, 11:00am
EXPOSITION | BENEDICTION
Tuesday | 9:00am - 7:00pm
Monday | 8:30am - 4:30pm
Tuesday | 8:30am - 4:30pm
Wednesday | 8:30am - 4:30pm
Thursday | 8:30am - 4:30pm
Friday | 8:30am- 4:30pm
*The office is closed daily from 12:30 - 1:00 PM
Click the link below to view our latest church bulletins!
Business Manager

Principal

Church Secretary

Director of Religious Education

Director of Sacred Music
News and Notes
A huge thank you must be extended to all of the volunteers who showed up to help put up lights and decorate our campus for Christmas. As often happens here at St. Cecilia, this endeavor was primarily orchestrated by Kevin Stambaugh and his band of "elves"! Kevin, who also manages our undercroft, is a stalwart when it comes to getting things done around here. Most of what he does goes under the radar, but rest assured there are many things that just "miraculously" get done around here that can be traced back to Kevin and his group of volunteers. If you get a chance, be sure to thank him.
Also, just in time for Christmas, we have a few new sights around campus. The Holy Name built a beautiful creche that allowed us to move our nativity set from the stage out back to the front yard of the rectory. This puts Jesus and the Holy Family front and center, right where they should be! The Holy Name was also responsible for the little free library book-exchange box located near the side exit of the church. So, a big thank you to the gentlemen of the Holy Name for these new additions.
You might have noticed another new addition to the right of the porch in front of church in the form of a stone tablet display of the Ten Commandments. This was the Eagle Scout Project that Joseph Granger recently solicited funds from for the parish. Your generous donations help Joseph contribute this wonderful monument to our campus grounds.
Don't forget that this coming Friday, December 8 is a Holy Day of Obligation, so please make plans to attend Mass. Masses will be held at 8:00 am and 7:00 pm on Friday. There will be no Vigil Mass. Please also take note that the church and school offices will be closed for the Holy Day, although our Early Childhood Learning Center will be open.
Congratulations to John and Brittany Domaschko on the baptism of their son, Isaiah Daniel Domaschko, on November 26. Receiving young lives into the Church is always a cause for celebration!
Due to a required training commitment, the church offices will be closing early on Tuesday, December 5. Quitting time that day will be 2:45, so if you have any business to transact that day, please take note.
Have a wonderful and blessed week!
If you have any questions or concerns about what's going on at St. Cecilia, or would like something included in the News and Notes section, please let us know. Contact our business manager, Dave Bene, at [email protected].
Did You Know?
Overcrowding was an ongoing problem for both our parish and school throughout the 1960's and 1970's, even
after the expansion of the church building in 1966 and the school in 1958. For a time in the late 1960's, our school
could not accommodate every grade, dispensing with first grade from 1968-70, followed by a removal of seventh
and eighth grade a short time later. Fortunately, the school returned to serving all eight grades in the early
seventies. Meanwhile, the church building was back to being overcrowded. After Fr. James Rachford was
reassigned in 1982 after a 16-year pastorate at St. Cecilia, Fr. Robert Urlage arrived with a mandate for further
expansion.
Weekly reading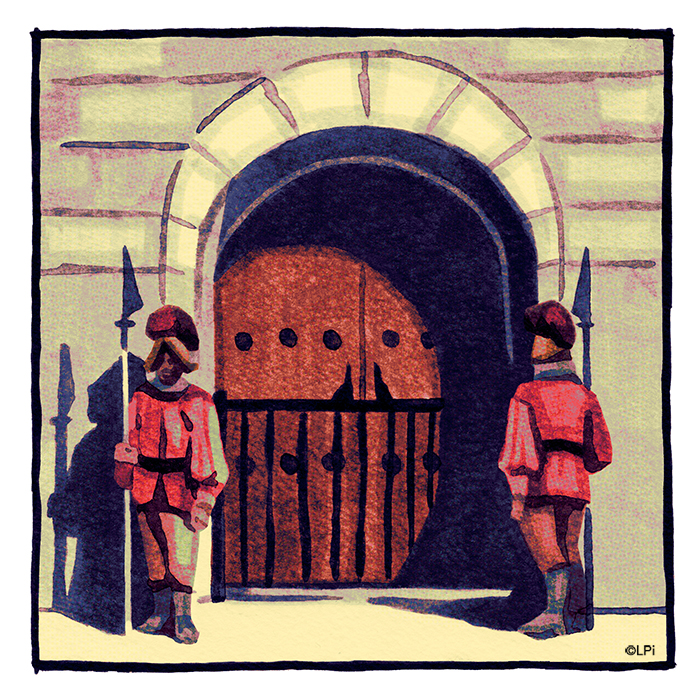 Weekly reading
Readings for the week of December 3, 2023
© Liturgical Publications Inc